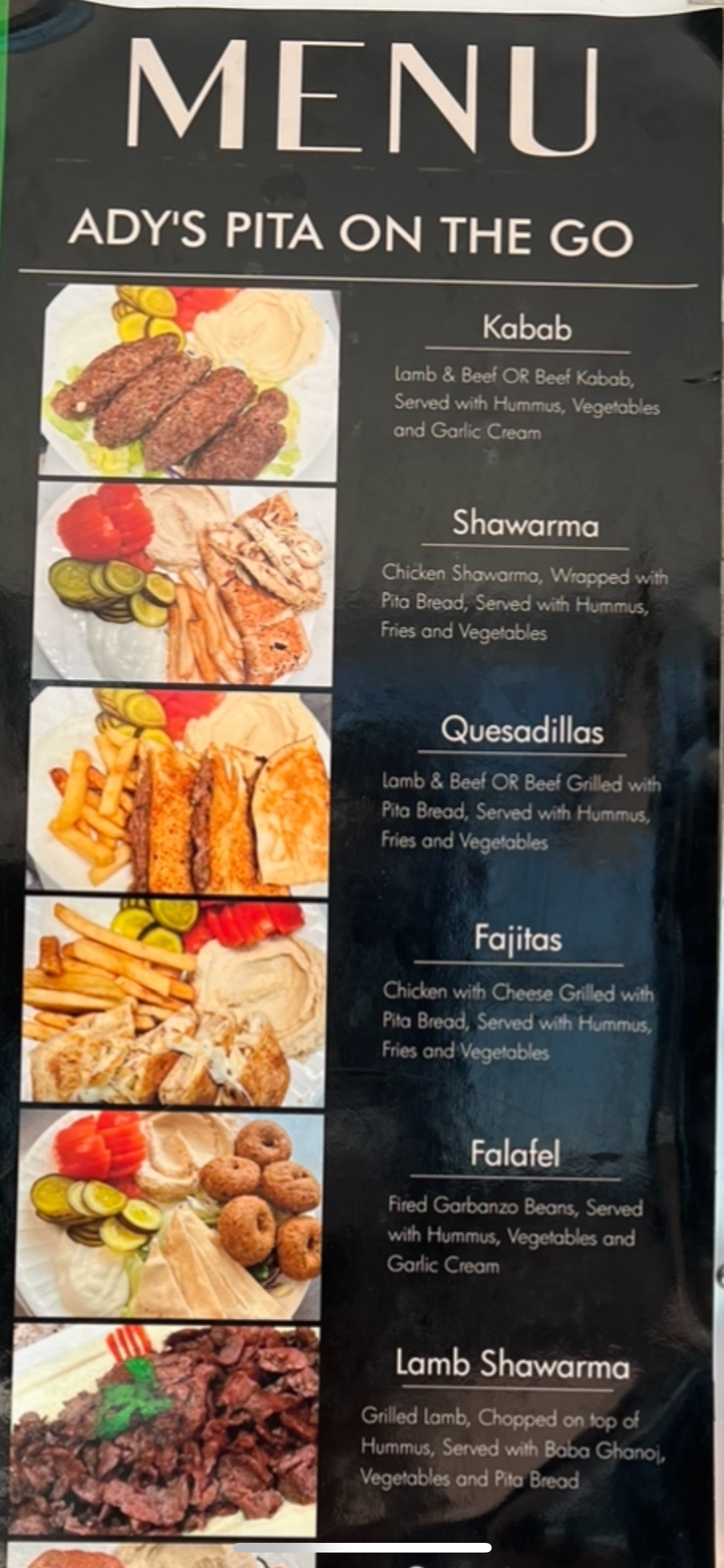 Our Menu
Kabob, Chicken Shawarma, Quesadillas, Fajitas, Falafel, Lamb Shawarma with Hummus.
Button label
How it all Began
In 2016 the Moukahl's family moved from Lebanon to the United states,looking for a better future for our Famiy.
None of us knew anything about the life here, and we don't have a family members either. But we decided, there is no room for failure. The kids started learning the school system alone, and Me and my wife started looking how to put our first step in a careers.
We worked with many campanies and restaurants until we saved enough to open our Ady's pita on the Go Food truck in Mooresville North Carolina in 2018.
After 2 years Ady's pita become the best chef making Shawarma, Kabobs, Hummus and Baba ghanosh, and he considers the very best Mediterranean Libanese Cuisine in our area.
Every person in this Family is proud of each other, because we worked together to raise our family to the level we want to be .
Button label
5 star rated by all of you!!!